MB Series
MB Series, the world's first relocatable container/vehicle inspection system, adopts a high energy (up to 6MeV) Electron Linear Accelerator as the radiation source. MB Series is an efficient and cost-effective security solution for container/vehicle inspection at seaports, border crossings, airports and etc.
With unique modular gantry design, MB Series is ideal for flexible relocation and reliable self-shielding. The state-of-the-art Interlaced Dual Energy (IDE) technology makes the system able to discriminate organics and inorganics. The optional Binocular Stereoscopic Imaging (BSI) technology helps to resolve image overlapping problem. MB Series can also be easily integrated with other subsystems such as LPR, RM and etc.
MT Series
MT Series, an innovative mobile X-ray inspection system, can provide excellent screening features such as organic/inorganic material discrimination, fast-scan and radioactivity monitoring. MT Series combines elegant design and modern appearance with flexible maneuverability and rapid deployment.
MT Series adopts a linear accelerator ranging from 4MeV to 6MeV (or 6/3MeV). MT Series can be driven independently during site transfer transportation and be deployed for use within 15 minutes. It can provide flexible scanning heights, offset scanning angle and various scanning modes such as Drive-through (DT) mode for the best operational mobility and efficiency according to customer's requirement.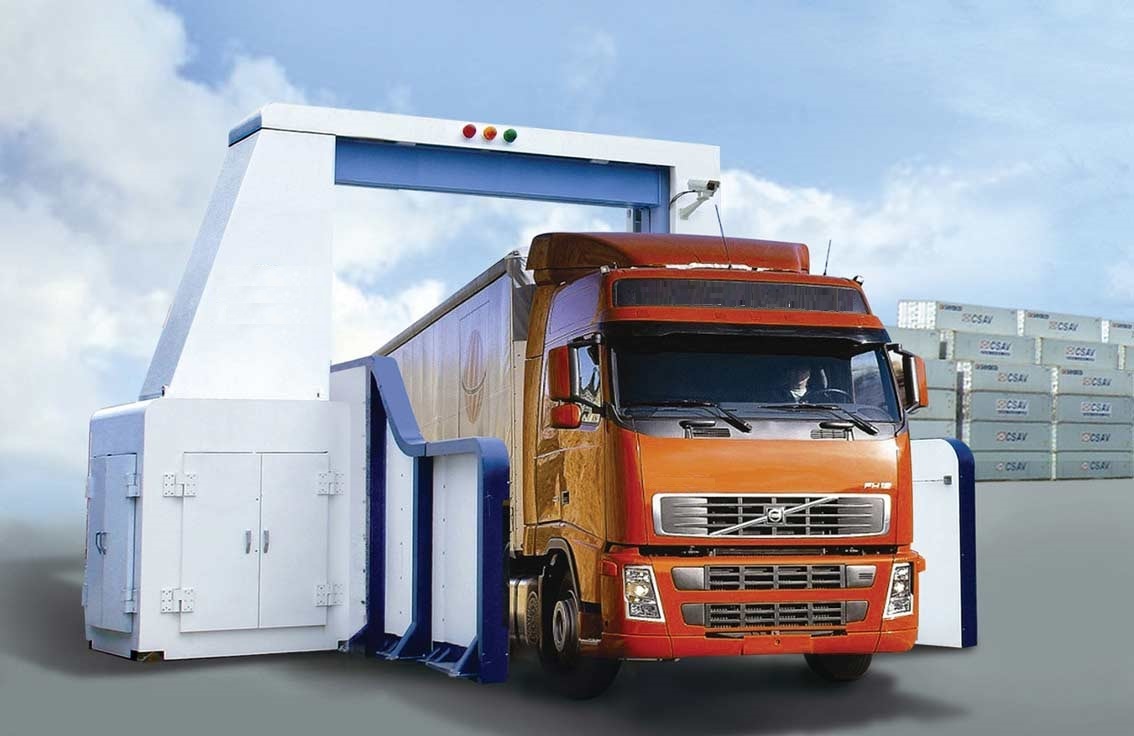 FS Series
FS Series is a unique high throughput drive-through portal X-ray inspection system. Adopting 6MeV (optional 6/3MeV)accelerators energy, FS Series is an ideal free-flow security solution for inspecting container and cargo vehicles at seaports, border crossings, airports and etc.Through the optional conveyor system, FS Series can also inspect passenger vehicles, such as mini buses, cars, vans and pickups.
FS Series allows the driver to drive through the scanning tunnel directly at speeds up to 15km/h and avoids scanning the driver cab automatically, which guarantees a fluent vehicle flow on site. Meanwhils, optional conveyor system can transport the passenger vehicle through the scanning tunnel smoothly in a constant speed(0.2-0.4m/s). FS Series adopts the concept of compact modular design for convenient relocation and can be easily integrated with other subsystems such as LPR, RFID and etc.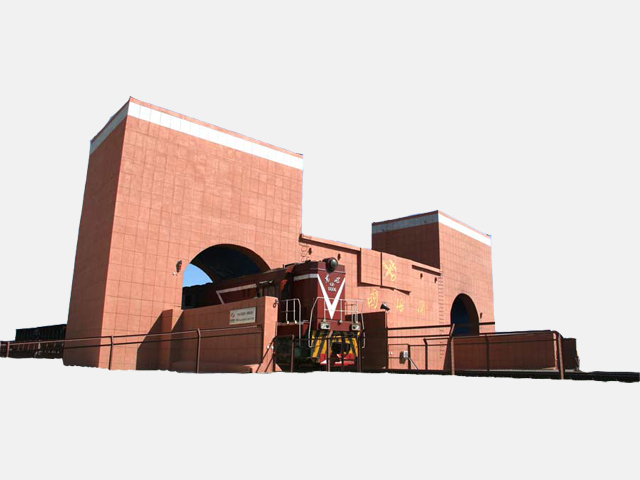 RF Series
RF Series Railway Cargo/Vehicle Inspection System is an ideal solution for non-intrusive and rapid inspection of railroad vehicles at a fixed railway station or border crossing. The designing concept of RF product originated from the customized requirements of our clients across the world, which is a good example of the positive interaction between enterprise and market.
RF Series adopts the 6MeV(Optional 6/3MeV) or 9MeV(Optional 9/6MeV) high-energy electron linear accelerator as its radiation source to penetrate and inspect fully-loaded railroad vehicles. With patented technologies of Fast-Sampling (FS) and Speed SelfAdaption (SSA), RF Series can inspect railcars at speeds of up to 30 km/hr (Optional 60km/hr) without any image distortion.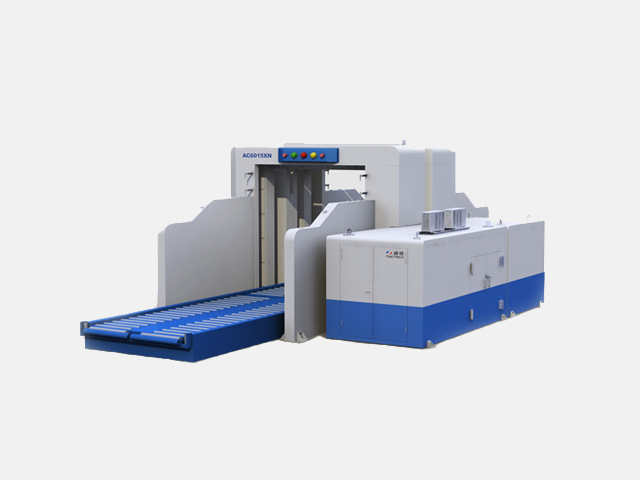 AC Series
AC Series, an innovative air cargo inspection system, is especially designed to fully meet the needs and applications of air cargo transport. Compared with conventional air cargo scanners, AC Series adopts a high-energy Electron Linear Accelerator as its radiation source to obtain optimal X-ray geometry and outstanding image quality.
Binocular Stereoscopic Imaging (BSI) technology, Interlaced Dual Energy (IDE) technology and the latest Fast Interlaced Neutron/Dual-energy X-ray (FINDEX) technology are available for AC Series, which can help resolve image overlapping problem and realize material discrimination function. Especially, the latest Fast Interlaced Neutron/Dual-Energy X-ray (FINDEX) technology can extremely facilitate the detection of concealed contraband and other prohibited items. The application of FINDEX technology pushes the function of material discrimination to the acme.
PB Series
PB Series Cargo/Vehicle Inspection System is an ideal portal security solution for precise non-intrusive cargo/vehicle inspection. PB Series is available in single or dual view versions and can be equipped with the patented technology of the Interlaced Dual Energy (IDE).
PB Series only needs limited external infrastructures and provides the state-of-the-art technology for inspecting conventional cargo contained in trucks, ocean going containers, and other kinds of containers mounted upon trucks, automobiles, and cargo vans. Contrabands, dangerous materials and other threats such as drugs, explosives and weapons can be easily detected.
MT0200BX
MT0200BX Cargo/Vehicle Inspection System is a mobile inspection system adopting backscatter imaging technology. The system is installed on a commercial truck chassis, generating scanning images from the backscattered X-ray radiation. The system can highlight the concealed organic material such as drugs and explosives, and comes with features like flexible, covert operability, etc. The system is suitable for anti-smuggling operation at port, land border, airport, security check at public activities and public facilities, as well as anti-terrorism operations by police/security authorities. The Inspection System is also suitable in covert operations.